Flowers
The perfect arrangement for any occasion
Flowers are one of the most special ways to remember a loved one. Whether you are sending flowers for a special occasion, a memorial service, or placing fresh or permanent flowers on a gravesite, our partner flower shop, Ridgeview Florist, can provide the perfect arrangement for you.
All of our arrangements are custom-created by our select team of in-house designers, using the freshest flowers available. From elaborate casket sprays to simple bouquets, our flowers will provide just the right touch. And, should you have a special request, such as a favorite flower or color, just let us know and we will be happy to fulfill your order promptly.
One of the favorite services we offer is our Flower Placement Program. With this program, we place flowers on your loved one's grave throughout the year, according to a plan customized for you. You may read more about this plan here, and we will be happy to create a plan just for you.
If your flowers are for a gravesite at Ridgeview Memorial Park, we will follow the guidelines for floral placement. Should you have any questions about these guidelines, please let us know.
Select samples of our flower options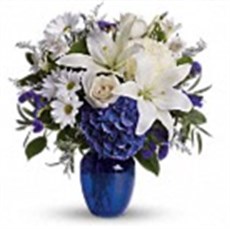 Beautiful and comforting arrangements for a service or home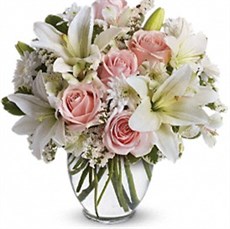 From weddings to retirement, babies to birthdays, we've got your special day covered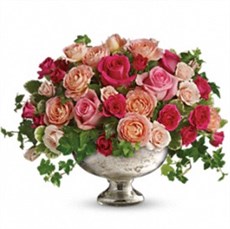 Spread happiness with flowers, sent just to show you care